Today, we're talking about the licenses you need if you want to rent your property in Key West. What you need really depends on where your rental home is located.
If your property is located within the city limits of Key West, you will need two different licenses. The first one is issued by the city of Key West, and you will have to apply for it with the city government and pay a $20 fee. You also need a county license for Monroe County. You can obtain that at the Wilhelmina Harvey Government Center. That license will also cost you around $20. These are the two licenses you will need to rent out your property that's in the city of Key West.
If you have a property that's outside the city limits, from Stock Island to Sugarloaf, you only need a county license. Again, that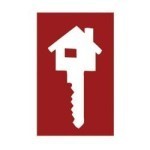 can be applied for at the Monroe County office. If you need help with your county license, we recommend talking to Danise Henriquez, the county tax collector. You can also download the city forms at cityofkeywest.com.
Please contact us at Key West Residential Property Management if you have any questions at all about obtaining the licenses that are required for rental properties