I was recently reading the Citizen's Voice section in the Key West Citizen, and I came across a comment from someone who thought renting a property out in the short term is a lot better than renting a long term property because when you rent short term to vacationers, the tenants sign a temporary contract and then move out when they're supposed to. This person thought it was better to provide a vacation rental because he did not want to be in the position of having to kick out tenants who didn't pay rent. He worried that if it was a family he was evicting, it would make him look bad.
Not wanting to be the bad guy is understandable, but it's important to have all your facts when you're trying to decide whether to have a long term rental or a vacation rental. You don't want to choose a vacation rental over a long term rental if you're going to count on that income every month. Long term rentals will give you 12 months of continual income. When you switch over to a vacation rental, you'll normally be able to count on consistent income for January, February and March because those are the busiest months for local vacation rentals. But you don't really know whether you'll get continual rentals the rest of the year. You have to look at all the advantages and disadvantages.
When you have a vacation rental, you need to collect and submit sales tax. You also have to make sure you're following the vacation rental rules. For example, with a non-transient rental, you have to rent it for 30-day periods.
Make sure you're making the best decision based on your investment plans, and double check your current income situation. Right now, we are lucky. It's a landlord's market in the Key West area, and there isn't a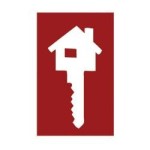 lot of inventory out there. It will help out your community if you're able to rent your home long term. And if you're worried about your reputation and what you'll have to do if you need to evict a family, use a professional management company to take care of these things for you. This will save you time and money and protect your investment.
Please contact us at Key West Residential Property Management if you need help exploring your options and making a decision.