Today we are taking a few moments to discuss the current rental market in Key West and what we expect to see for the rest of 2015.
Right now, Key West is a strong landlord's market. There is practically no inventory available for tenants to rent. The typical turnover time for a house that gets listed is one or two days. We have a waiting list and I'm sure other property management companies also have lists of tenants waiting to get into properties.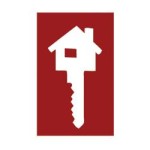 Demand is so high because work on a new development has started and people need housing. There are a lot of military people moving into the area and families who have sold homes and need to  move. If you have been thinking about renting your home for the long term, now is the time to do it. This is one of the best markets we have seen in a long time. You'll get a very high rental price and a quick turnaround time.
If you need more information on this topic, please contact us at Key West Residential Property Management, and we'd love to discuss it with you.