Today, we're talking about common mistakes that self-managing rental property owners make.
Not asking for first month's rent, last month's rent and a security deposit. Some owners think that all they need is a security deposit, but that's not a good way to protect yourself.
Not doing background checks. It's very important to properly screen all tenants.
Not raising the rent after the lease term is up. If a tenant is taking care of the property and paying rent on time, some owners will reward that tenant by leaving the rental rate in place. However, costs increase. Your tax bill and insurance will go up, so raise the rent at least $50 per month. That's a perfectly customary increase.
Not handling security deposits properly. If there's damage to the property, you don't want to simply deduct that amount from the security deposit and send the tenant a check. You have to follow the law and the regulations in the landlord tenant act. There is a complete process you need to follow; otherwise you'll forfeit the right you have to withhold any money from the deposit. You need to make a claim notice.
Not knowing common laws. Landlords can really put themselves in a position where the tenant can get an owner in trouble just because something wasn't done properly.
Not setting up a security deposit account. There has to be a separate account where the security deposit is held. You cannot allow it to mingle with other funds and you cannot spend it.
Not issuing a Three Day Notice on the day after rent is due but hasn't been paid. You want to collect rent promptly and not let your tenants get away with paying late or not at all.
Not understanding the difference between a pet and a service animal. This is critical to managing your rental property and a lot of self-managers don't know the difference.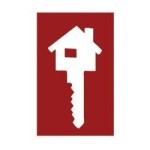 These are some of the most common mistakes we see, and you want to avoid them. If you need any help, please don't hesitate to contact us at Key West Residential Management Company.