Key West Vacation Properties & Realty (Vacation Rentals)
We Can Help Manage Your Key West Vacation Rental Property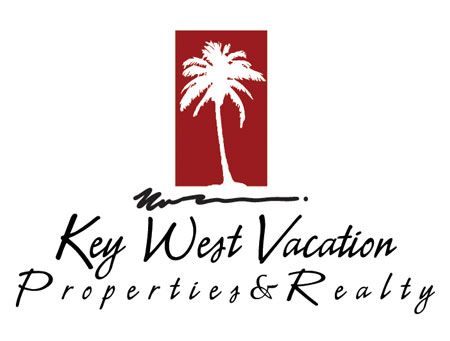 Types of Properties We Manage:
Single Home/condo (up to $300K)
Single Home/condo ($300 to $500K)
Single Home/condo ($500K to $1M)
Single Home/condo (over $1M)
Multi-Family (2-4 units)
Multi-Family (5 -19 units)
Vacation (1-2 units)
Vacation (3+ units)
Is your investment property earning enough money for you?
Is your property getting the attention it requires?
If not, we can help!
Jaime Caballero, Broker, has over 20 years experience in the Key West property management industry. After working for several prominent Realty companies in Key West, Jaime founded Key West Vacation Properties & Realty in 2009. A born and raised Conch who has spent her entire life in Key West,Jaime takes pride in sharing our beautiful island with potential guests. We believe our success comes from giving our guests an experience that makes them come back year after year.
Vacation Rentals
Services

Key West Vacation Properties and Realty offers our owners a full range of property management services.We have the necessary tools to market your property for maximum exposure. Most importantly we care for our owners' properties as if they were our own. We work with a large network of local vendors that we have built relationships with over the years. We hold the vendors accountable to ensure our owners are never overcharged for repairs and maintenance.Our complete package of services also includes:

payments that can be direct deposited into your account
monthly detailed statements
access to online calendars and bookings
scheduling and oversight of any repairs/maintenance
and much, much more!

Our company strives for our guests' satisfaction. We work hard to make their stay as comfortable as possible. Our proven record of excellent service is reflected by the fact that over 70% of our guests are repeat visitors.

Marketing

Key West Vacation Properties and Realty marketing is a multi-faceted plan designed to reach over 1.4 million vacation travelers around the world. We are pioneers in Key West of this technology which we believe has taken us to the next level with online bookings. The most utilized marketing sites we use are:

Homeaway, Flip Key, VRBO and over 20 travel partners
Facebook
YouTube
Twitter

With these automated systems, it makes the rental program easier, provides more bookings, less hassle, and more time to respond to our owners' and guests' needs.

Advertising

Key West Vacation Properties and Realty has an advertising campaign containing ads on maps, magazines, local newspapers, and national and international websites. We have done research to discover where the guests are primarily traveling from in order to make our decisions on what works best. With this information we are able to broadcast our TV commercial in areas where Key West is most popular. By advertising our company in these areas we can show future clients who they should chose to rely on for their perfect vacation getaway.
Testimonials
"I first met Jaime Caballero when she handled a rental house in Key West for me. That was about 10 years ago. In the meantime, she has also assisted me in buying a condominium, and selling the rental house. She continues to manage the condominium for me. I have never had as positive an experience and relationship with a realtor as I have had with Jaime. I would highly recommend her to anyone interested in buying, selling or renting in Key West! "
- Client Testimonial
Inquire About Our Services
Frequently Asked Questions
How do I know you won't spend money on large repairs without my approval?
This is a legitimate fear. We promise in writing not to do that. For ordinary maintenance and repairs of less than $200, the property manager will take care of it without notifying you. You will find out when you receive your monthly statement. If we think a repair might exceed $200, we will call you and let you know what is happening, what we think should be done, and what the estimated cost might be.

Sometimes expenses such as a replacing a bad water heater, a roof leak that needs patching or repair, or emergency A/C are unavoidable. In those cases where 1) the health or safety of a tenant is an issue, or 2) in instances where there is only one option to consider or 3) the property will incur damage if immediate action is not taken, the property manager will initiate the repair work, even if it is higher that the $200 limit, and then let you know of the situation and what we are doing about it. Mainly, we don't think important repairs should be delayed while we try to contact you for permission to do the obvious.
Key West Area Information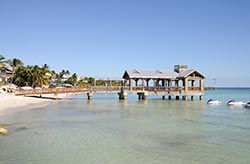 Key West is a city in Monroe County, Florida, United States. The city encompasses the island of Key West, the part of Stock Island north of U.S. 1 (the Overseas Highway) (east), Sigsbee Park (north, originally known as Dredgers Key), Fleming Key (north), and Sunset Key (west, originally known as Tank Island). Both Fleming Key and Sigsbee Park are part of Naval Air Station Key West and are inaccessible by civilians. Key West is the county seat of Monroe County. Key West is the southernmost city in the Continental United States. It is also the southern terminus of U.S. 1, State Road A1A, the East Coast Greenway and, before 1935, the Florida East Coast Railway.
Key West is 129 miles (208 km) southwest (229.9 degrees) of Miami, Florida, (about 160 miles (260 km) by car) and 106 miles (171 km) north-northeast (21.2 degrees) of Havana, Cuba. Cuba, at its closest point, is 94 statute miles (151 km) south. Key West is a seaport destination for many passenger cruise ships. The Key West International Airport provides airline service. Hotels and guest houses are available for lodging. Naval Air Station Key West is an important year round training site for naval aviation due to the superb weather conditions. It is also a reason the city was chosen as the Winter White House of President Harry S. Truman. The central business district primarily comprises Duval Street, and includes much of the northwest corner of the island along Whitehead, Simonton, Front, Greene, Caroline, and Eaton Streets and Truman Avenue. The official city motto is "One Human Family." Source From Wikipedia