Welcome to KWRPM
Providing quality property management in Key West & surrounding areas.
Key West Residential Property Management is in the business to provide the highest level of property management services to our customers. Our company is the most experienced in Key West with the most responsive and fast service.
Key West Residential Property Management staff has over 20 years of experience in the Key West property management industry. Our success comes from giving our guests an experience that makes them come back year after year. We offer a variety of Long Term Rentals that will meet your financial needs.
Our Annual Rentals range from private homes in Old Town, New Town, Key Cove Landings, Key Haven, and Golf Course to Condos at Salt Ponds, Labrisa, Key West by the Sea, and Santa Clara, to Townhomes at Solana Village and Key Cove to apartments in New Town and Big Coppitt.
Learn More
Hire Us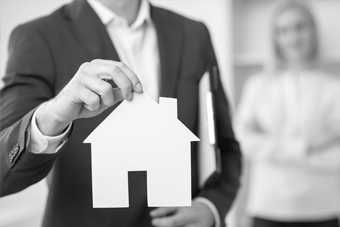 Our thorough screening and application process ensures that you only get the very best residents in your investment property.
Meet Us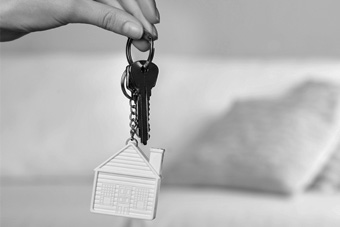 Property management is all we do. Our local area knowledge gives us the advantage of getting the most return on your investment.
What We Do
As Your Key West Property Manager

Marketing
Marketing is key to successful rentals. Key West Residential Property Management branches out to several online companies such as Trulia, Zillow, Homes.com, Rent.com and many others to market each property we manage to maximize your return on investment.

Tenant Screening
We conduct extensive screening on all tenants and handle everything from moving your qualified tenant into their new home, to rent collection, to handling maintenance issues.

Rent Collection
We make sure you get paid on time, every time. You no longer have to worry about rent showing up in your bank account because we take care of everything so you have to worry about nothing.

Maintenance
We conduct inspections upon move-in, occupancy checks, and move-out that include documentation of the property's condition and ensure all issues are addressed & resolved.

Financial Reporting
With our detailed financial reporting tools, it's never been easier to keep tabs on your investment. Log into your owner portal to view statements and stay in tune with how your investment is performing.
Eviction Protection
In the unfortunate event that a tenant needs to be evicted from your rental, we will make sure your investment is protected and help you through the process.
Why Hire KWRPM?
We work hard to care for your investment so you can do the things you love.

We know the area and are experts in our craft.

Our reputation precedes us...and that's a good thing.

Communication is key. Contact us anytime.
What Our Clients are Saying About Us
"Jaime is a great property manager. I have worked with her for several years now and I have multiple properties she manages. She takes good care of my property as well as maximizes its income potential. She has also helped me with purchasing a property and the transaction for this was carried out smoothly. "
- Client Testimonial
"I first met Jaime Caballero when she handled a rental house in Key West for me. That was about 10 years ago. In the meantime, she has also assisted me in buying a condominium, and selling the rental house. She continues to manage the condominium for me. I have never had as positive an experience and relationship with a realtor as I have had with Jaime. I would highly recommend her to anyone interested in buying, selling or renting in Key West! "
- Client Testimonial
"I have own property in Key West for over ten years and dealt with MANY people associated with the real estate business. I've found my girl. Jaime and the whole crew at KWVPR are awesome at what they do. I would recommend them to buy, sell or manage your property. They have helped me with all of three! JPL "
- Client Testimonial

Previous

Next
Key West Property Management Blog
How to choose a property manager in Key West
How to market your Key West rental property
Current Key West News & Events